Save Point
Branding
Hospitality Design

---
A design identity that's the perfect mix of an inviting haven and fun video games.
---
Rebrand for a video game boutique hotel where travelers can wind down after touring and connect with fellow travelers and city locals through their shared passion for video games.

Originally called The Arcade Hotel, located in Amsterdam, the hotel had an unfocused branding. Thus the strategy was to create a design identity that was the perfect mix of an inviting haven and fun video games.
#editorial #environmental #motion #packaging #print #process #socialmedia #UX/UI
*Received
Red Dot: Junior Award 2022: Distinction in Brands & Communication Design
I began by thinking of the role of hotels in video games. They often act as save points where players can go to heal up and save their progress.
That's when I came up with the idea for the hotel to not only look like a video game but, at the same time, feel like playing a video game.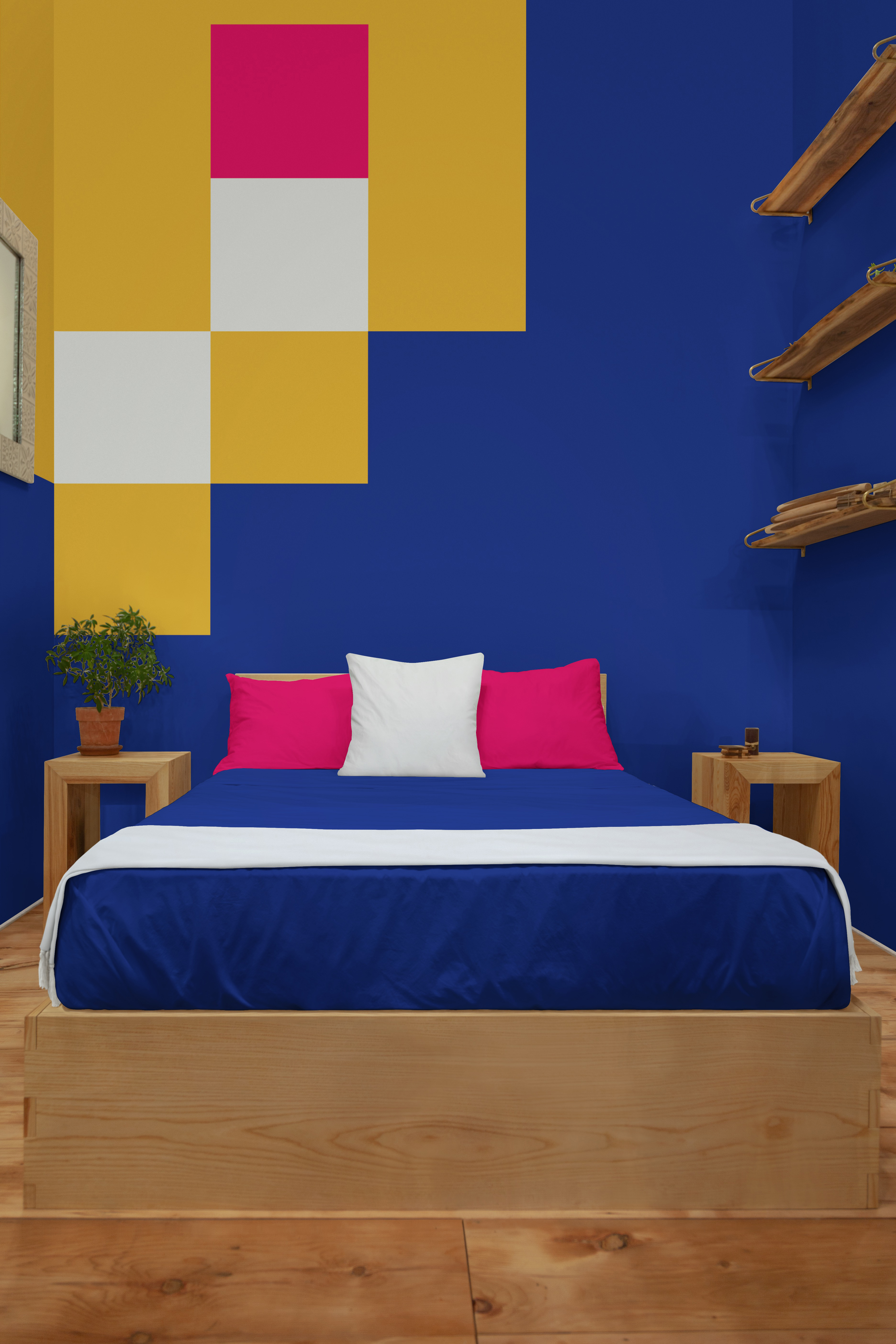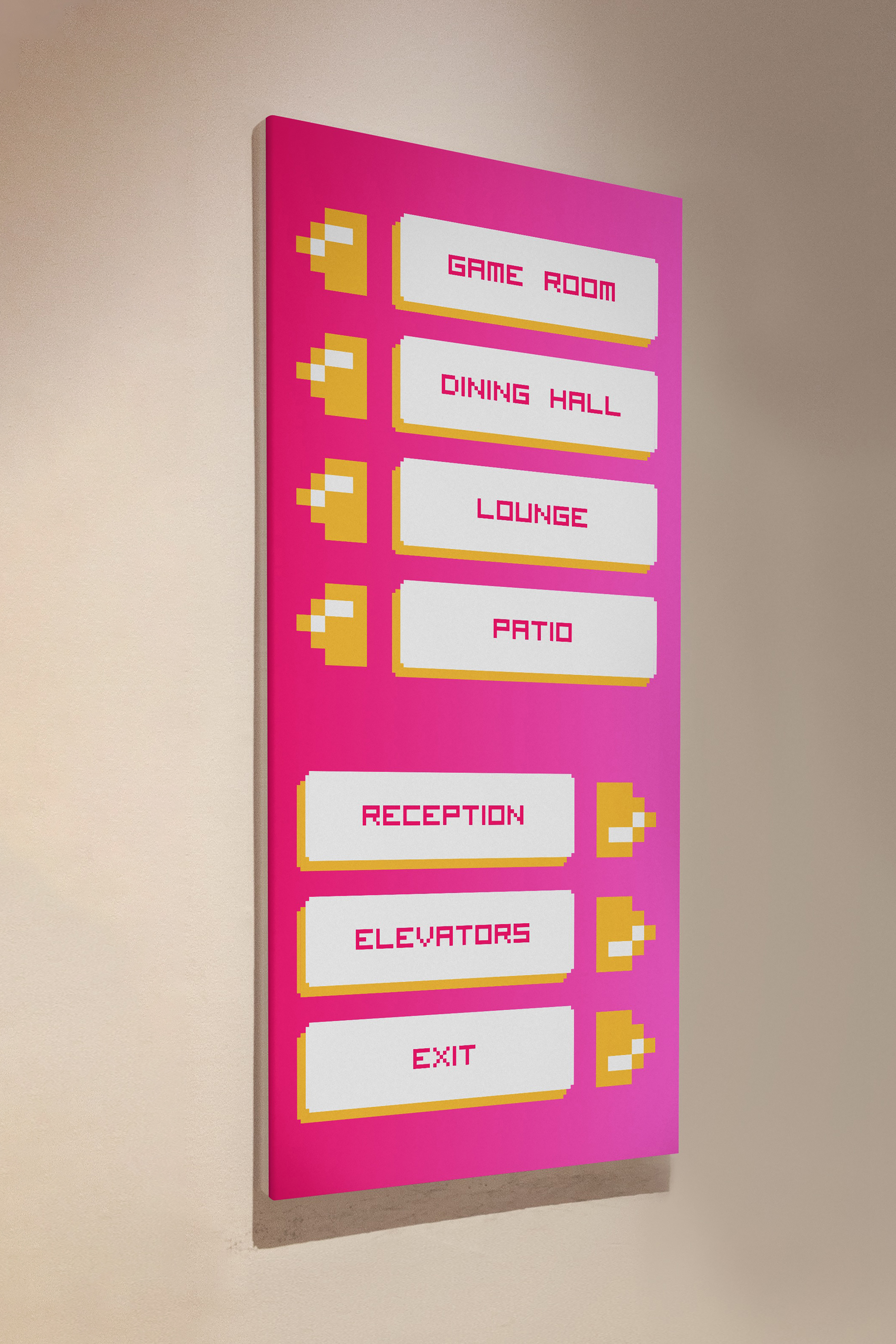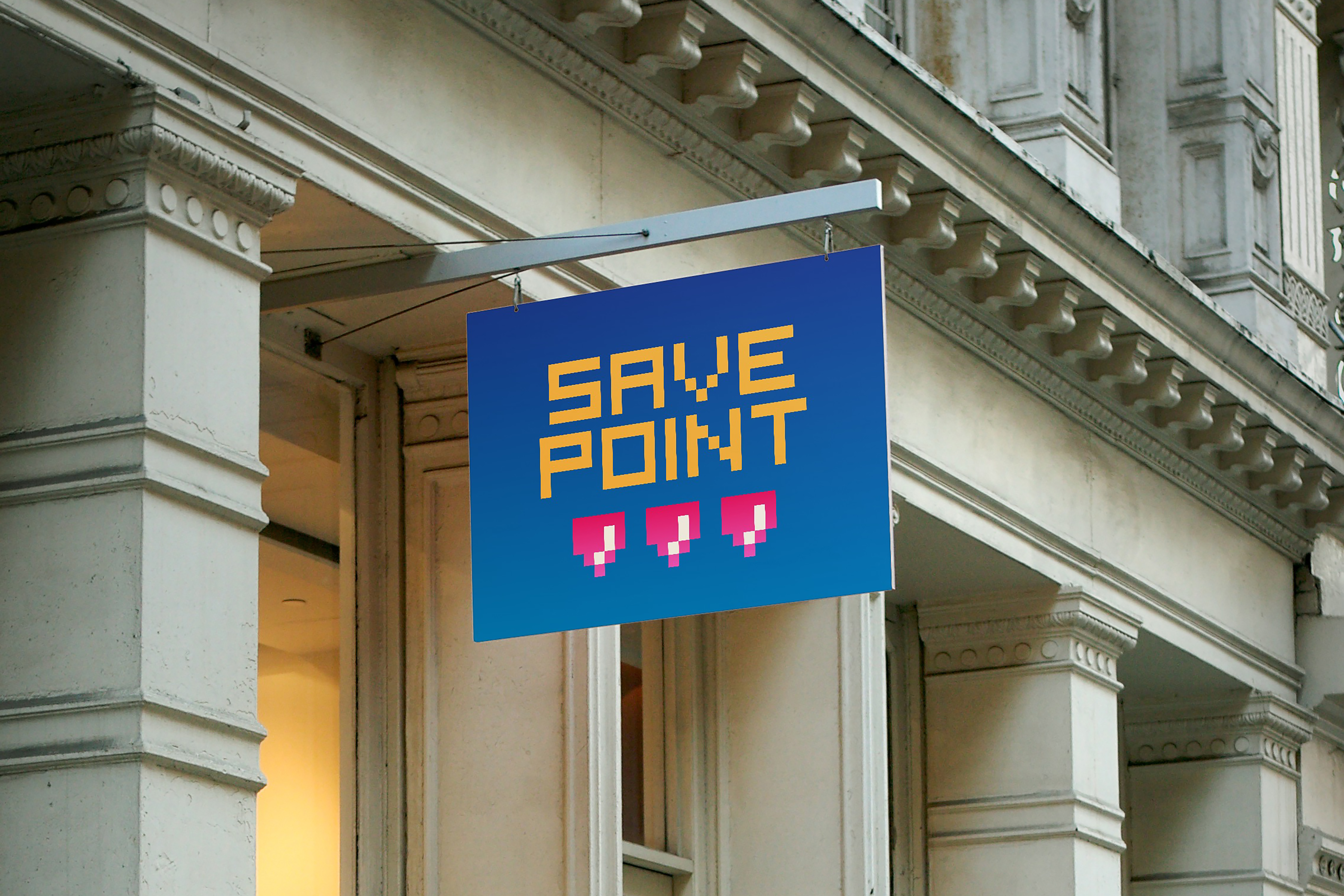 For example, the hotel merchandise are designed as video game items. Beverages and food act as healing items, and the apparel act as armor that gives stat boosts.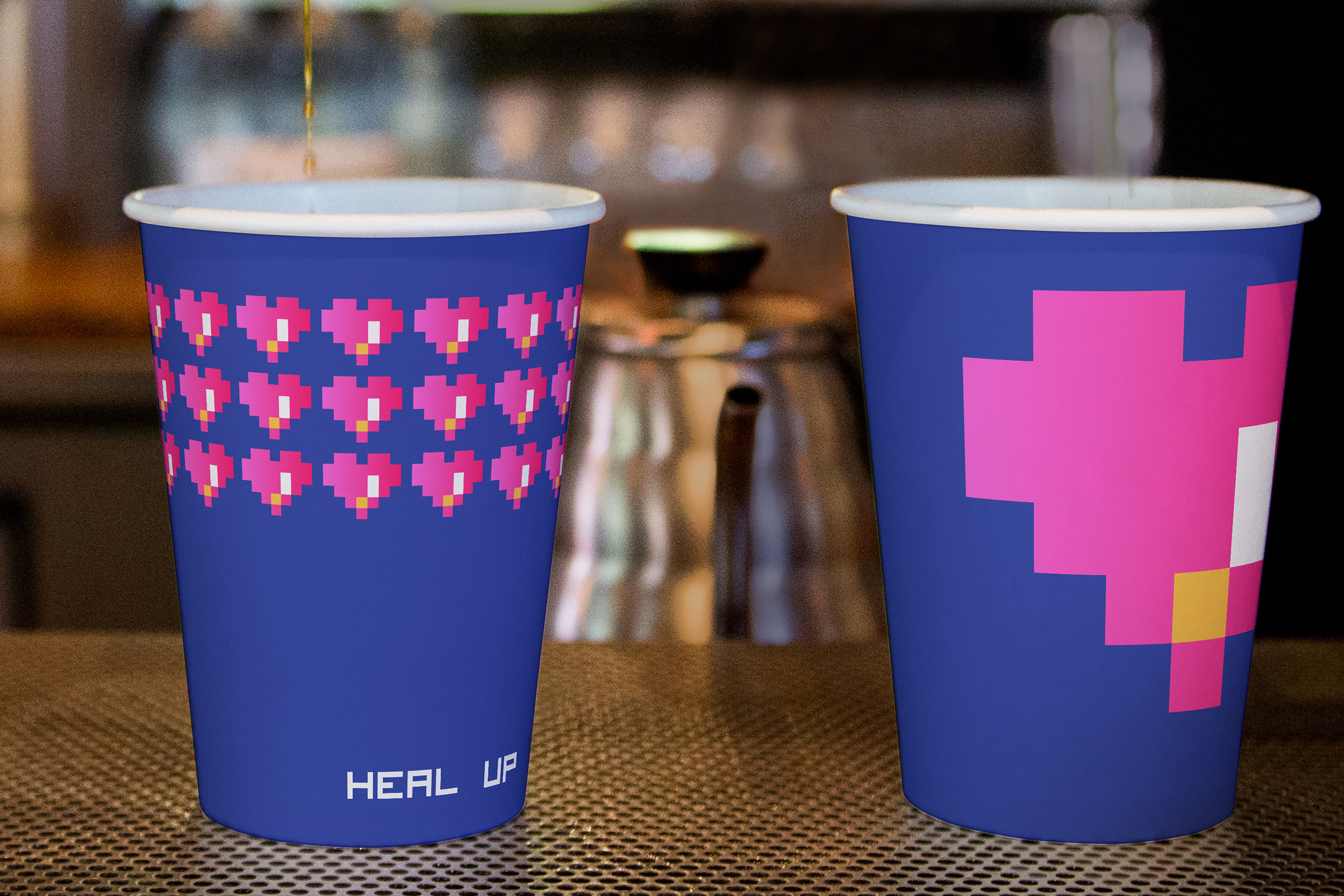 The mobile was also designed to feel like playing a video game and at the same time informational about the hotel.

The logo is based on a triangular arrow, a symbol commonly used for save points, and pixel blocks. Because pixel blocks are regularly used to represent video game visuals, I differentiated Save Point's identity by one, employing thorough rules in how the pixel blocks are put together and used, and two, using gradients inspired by classic retro video game colors in the color palette.

The design identity was developed from the logo which was expanded into a system of graphical elements that can be adapted in many ways.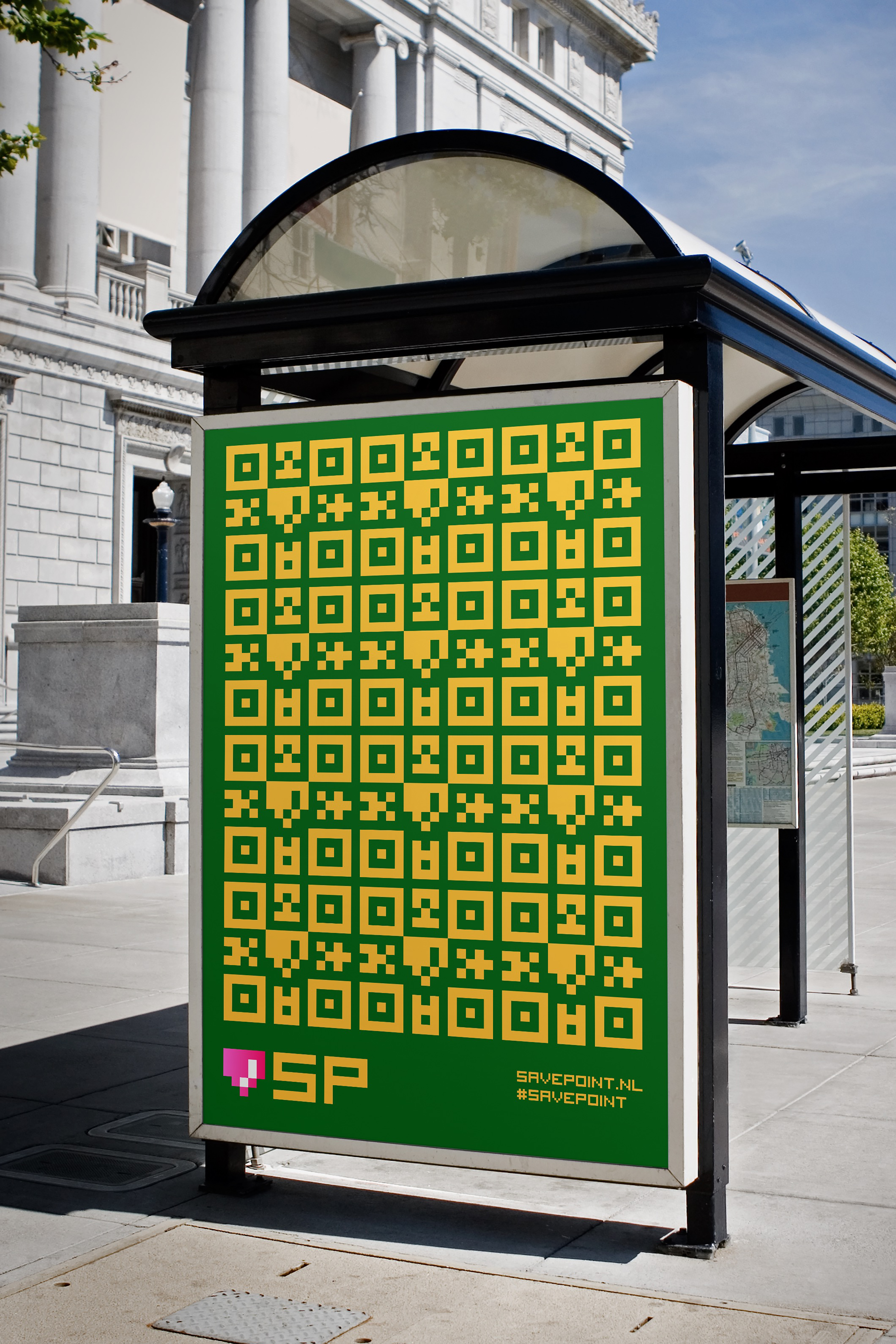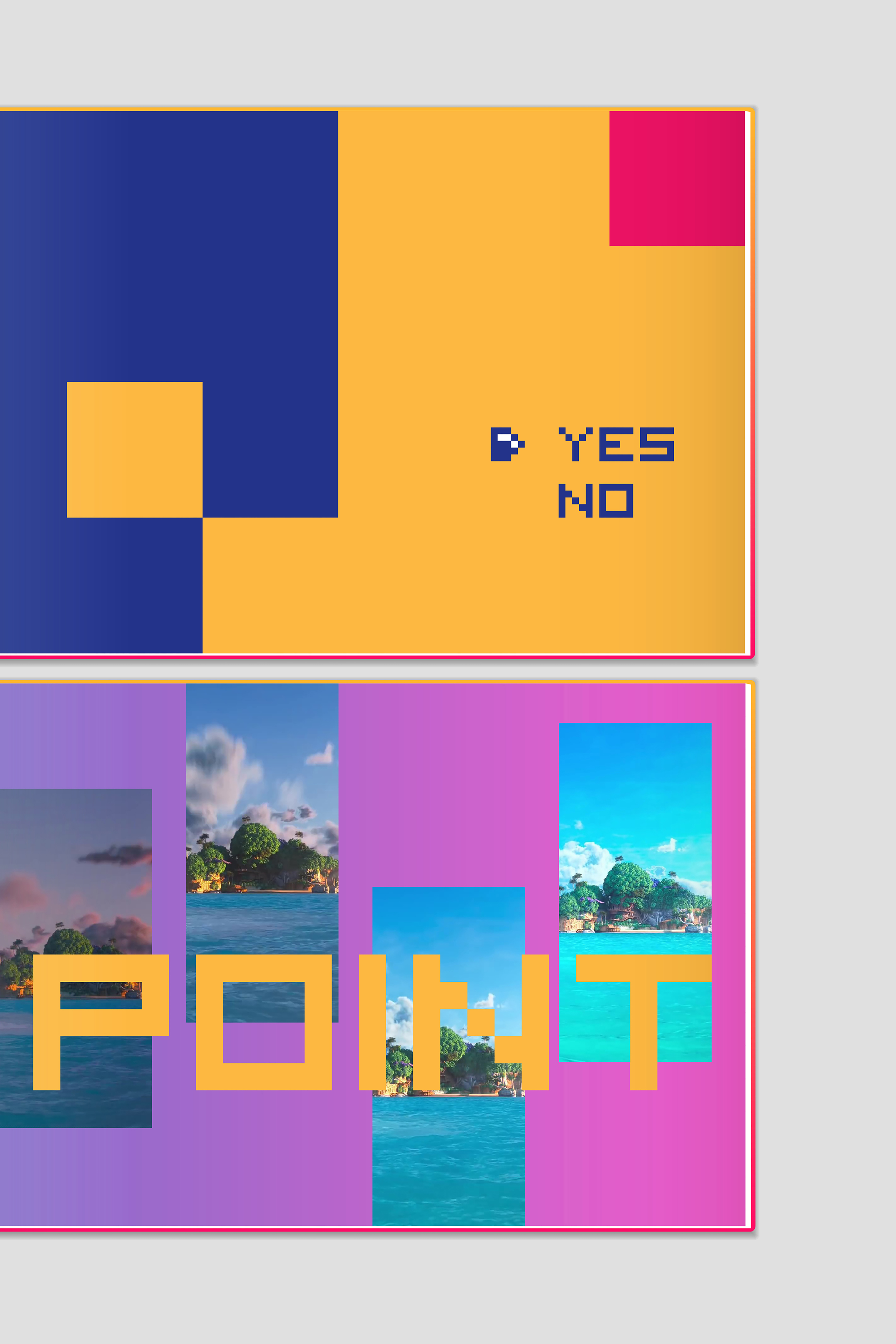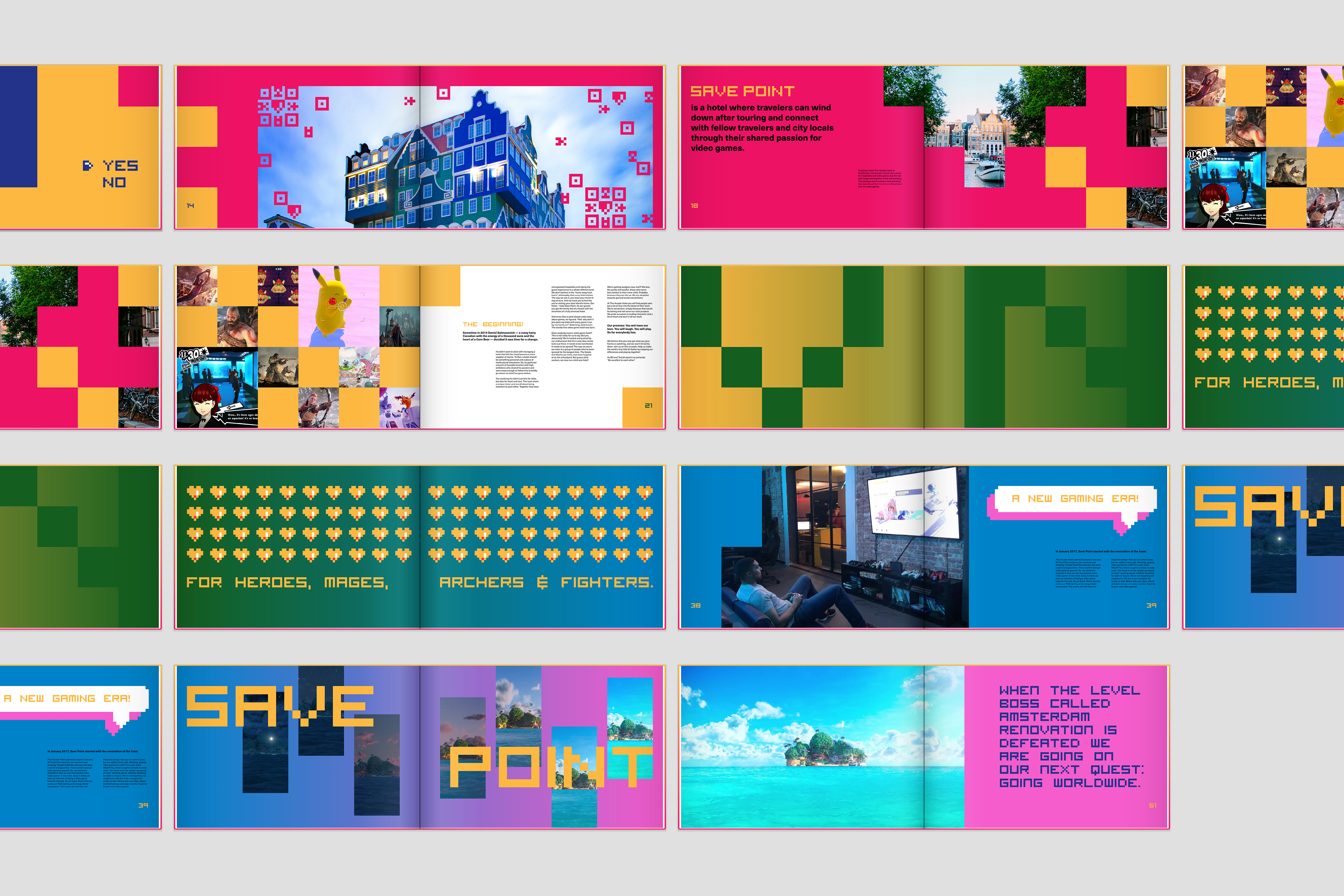 So I present to you Save Point, an interactive hotel where guests feel like protagonists in a video game and can stop by to "save their progress" and rest up.
Slide through the carousel below to see the full process behind Save Point. Click on the carousel for a fullscreen view.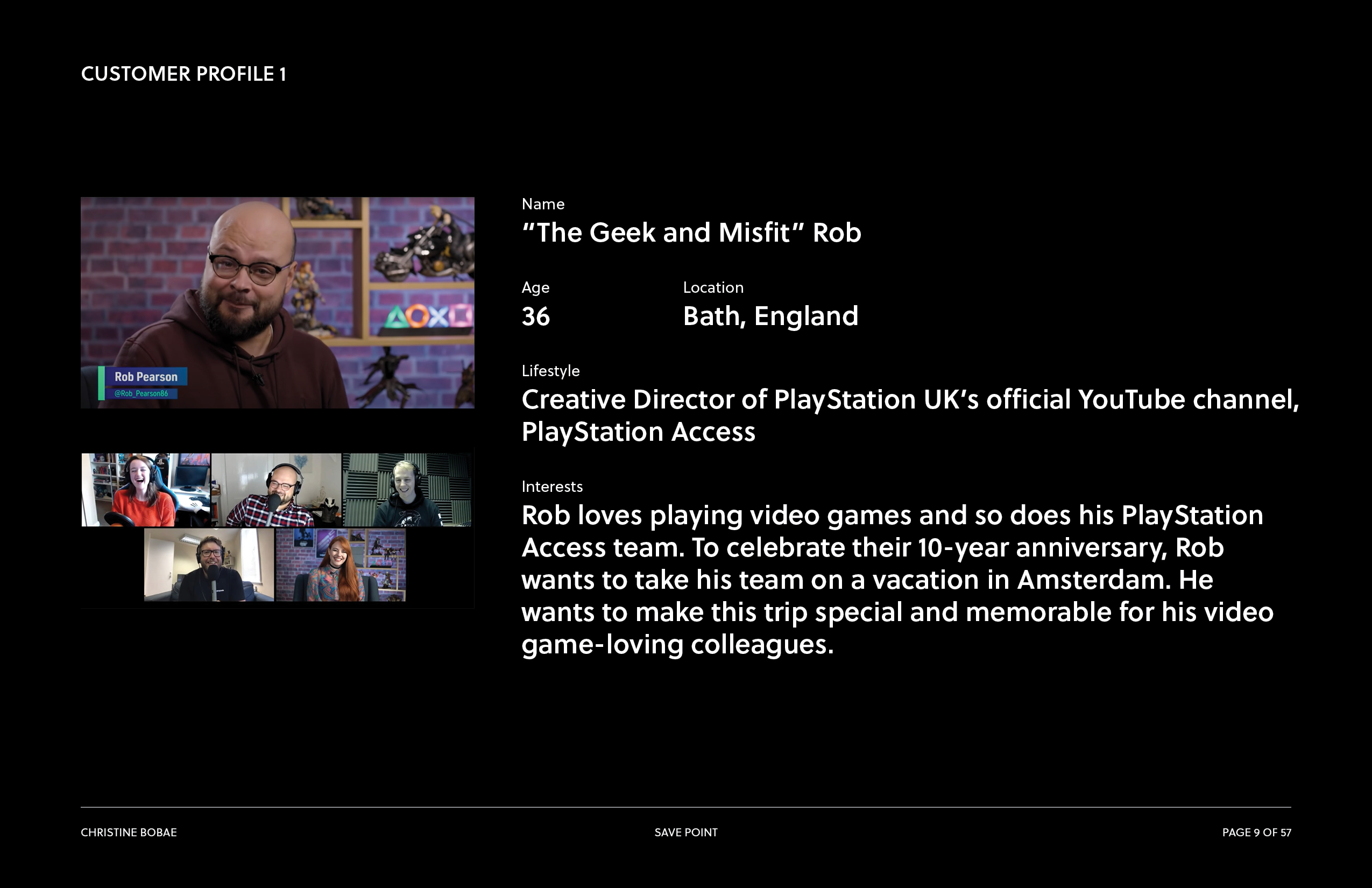 All designs by Christine Bobae Lee
Images from Pexels and Game Informer

---