---
The selected core values for USPS's new branding are warmth, community, heritage, authenticity, and serving.
---
The United States Postal Services (USPS) has a rich history from 1775 to the present day and there are numerous stories of the positive impact they make on the American community. However this is lost in their branding. Everything looks dreary and institutional and there is an opportunity to be had.

My USPS is a rebrand aiming to highlight USPS's vast relationship and history with the American community and improve on its services corresponding to it.
#digital #editorial #environmental #motion #packaging #print #process #UX/UI

The native American tribe Havasupai lives in a village at the bottom of the Grand Canyon called Supai. Supai has no paved streets and vehicles are unable to reach the small canyon town. The means for residents and visitors to get supplies is limited and their nearest supermarket is 120 miles away.

The United States Postal Service had a problem. They are United States' main delivery service that aims to reach every address in the country and getting a vehicle to Supai was a challenge. So the USPS adopted a special delivery system just for the Supai village in the form of mules.

The train of mules carries mail, food, and supplies down an eight-mile trail six days a week to the Havasupai people. Not only that, USPS makes a 60-mile travel from Peach Springs, Arizona down a bare desert road to the mule trail entrance. Via the USPS, the Supai village is able to thrive by being provided with necessary communication and supplies, like government forms, household goods, and even frozen food.

The USPS is full of heartfelt stories like this. Their rich history from 1775 to now and the positive impact they make on the American community is no small matter. For example, one person shares:

"My dad was a mailman for 35 years and retired proud of his career. In a way, they are like the unofficial neighborhood watch. My dad would regularly check on older neighbors and he knew every dog's name on his route."

Or,

"Their ability to get packages to deployed and overseas is what keeps our troops going. When you're at sea and a box of girl scout cookies or whatever you needed from Amazon for your rack shows up, it's like Christmas."

However, despite the wholehearted stories USPS has, there is a lack of that very human warmth in its branding. Everything looks outdated and stale. A USPS user I surveyed described the feeling as: "dreadful." USPS's rich history and human stories are what make them stand apart from its competitors like FedEx and UPS. It's an opportunity for a rebrand.

The selected core values for USPS's new branding are warmth, community, heritage, authenticity, and serving.

These attributes are reflected in the logo. The logo uses Gotham, a warm typeface that feels authentic with a human touch. The colors don't venture too far away from America's red, white, and blue colors. The striped eagle wing icon next to the S is inspired by the stripes of the American flag and the USPS's previous eagle logo, embodying the American spirit. Its placement suggests a forward-moving motion for USPS, another part of its mission to always move forward. The secondary typeface is Garamond, a classic typeface that alludes to history and heritage.

The visuals utilize hand-drawn illustrations to bring a human touch to the brand. Instead of cold and machine-like, I want to show sincerity and warmth that's missing from USPS's current brand identity. The illustrations and images show different parts of America, original photos taken from my personal album of trips I took across the U.S., continuing the message that the USPS is here to help and every part of America from dense cities to the remote countryside feel connected and cared for.

The USPS is losing major customers and its postal service is about to go under. The solution is to offer a new service to regain connections and make new partnerships, from big corporations to small businesses. The USPS is more than just postage and mail, they're about serving and building community. To accomplish this, the USPS will start offering webinars and in-person seminars that will create a space where owners can not only learn how to improve their business through USPS's tools but also form connections and communities through the classes.

Customers can access the webinars through the app or website. Business owners can make a special business account with a personalized touch called My USPS. The account will have a message that welcomes owners by name with a personal icon at the top. The USPS has an inexhaustible list of helpful tools, but the app won't bombard users with a huge list at once. Business owners can customize the tools by selecting which ones are shown and hidden, based on which tools they use the most, making the app and website efficient to use. However, individual customers won't be ignored. Regular customers will get an individual My USPS account. They will also have the option to log in as guests. The three accounts, business, individual, and guest, will be distinguished by color. Also, when customers first visit the My USPS app and website, they will be greeted with a message stating the USPS, reaching individuals to businesses in all parts of America, are here to help. Right from the beginning it solidifies in the customers this is what USPS is all about.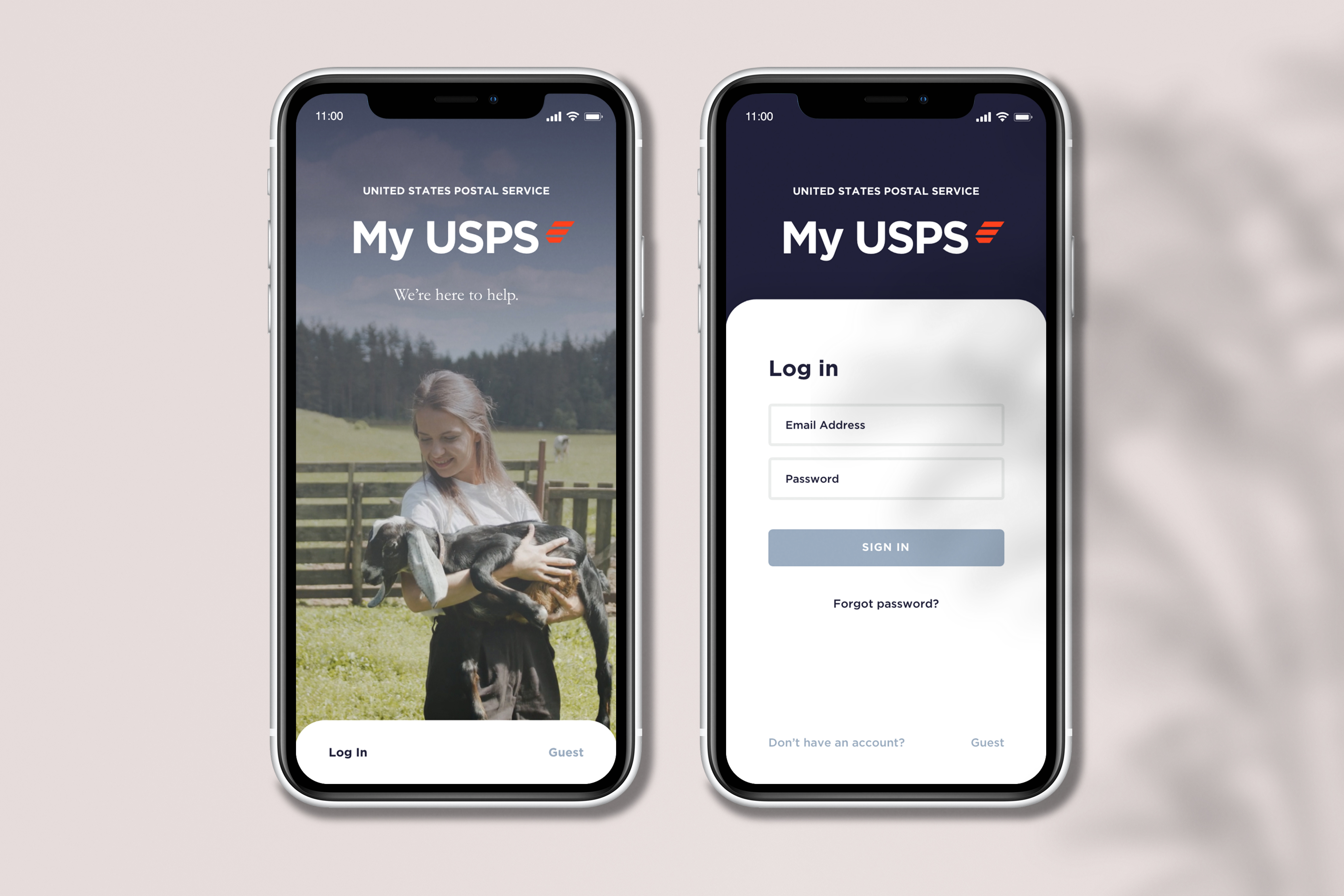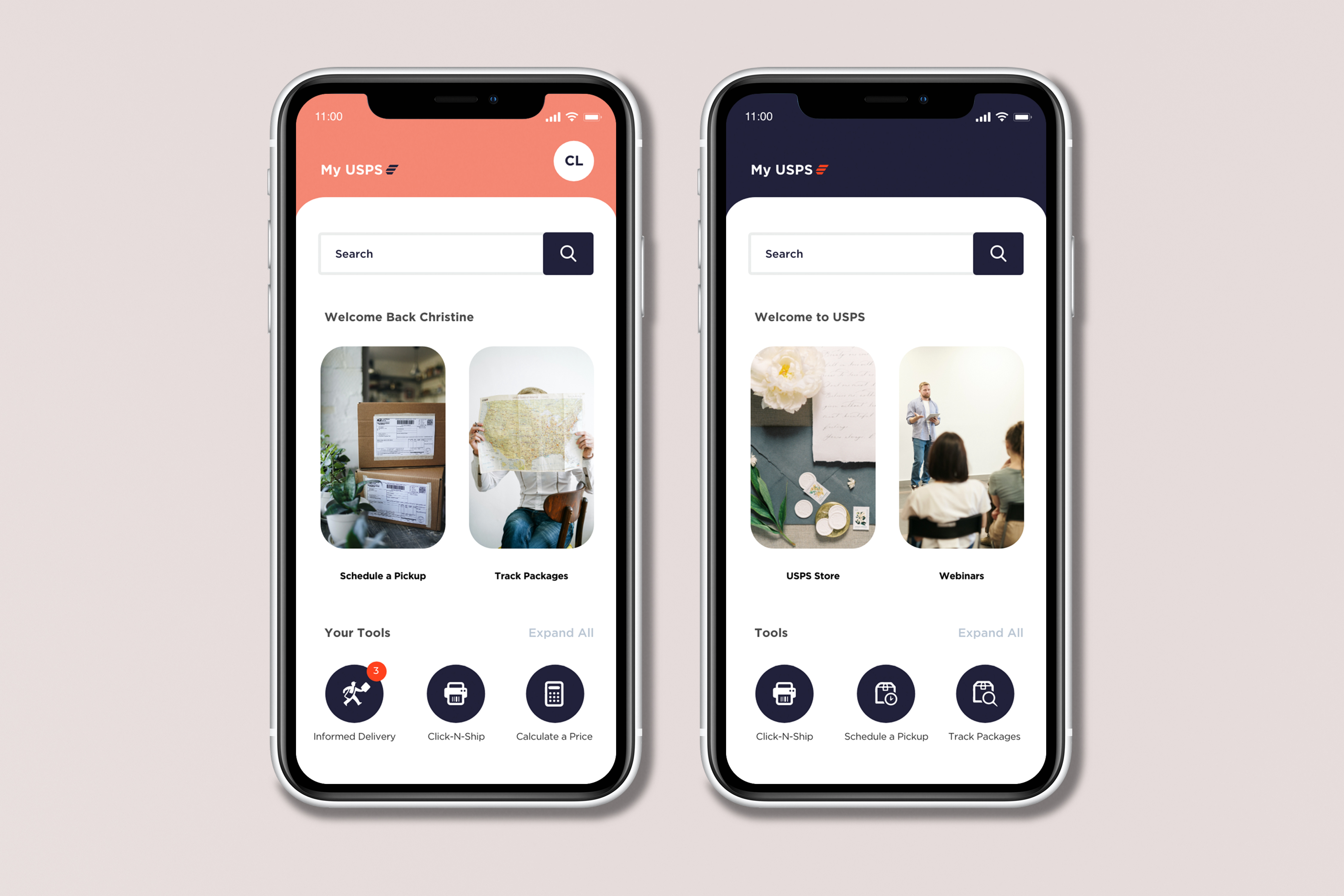 We can't leave out mail and packages when it comes to the US Postal Service. The USPS currently uses white boxes and envelopes that look artificial, as if it's been painted over. Not only that, the dirt accumulated from handling stands out even more on the white. The boxes and envelopes will have their natural brown surface. It shows authenticity and it will have illustrations for a personal feeling.

On the packages and envelopes is the new label design. The most important thing for USPS workers to see on the labels are the three mail types: priority, express, and first class. They will be distinguished by color, including the logo ink stamp used for mail processing on the top left.

The brand book for USPS will come in an envelope that takes the same design. Once opened, the receiver will be surprised with a pop of red.

Lastly, who can forget the stamps when it comes to the US Postal Service? Not only will there be stamps that feature illustrations, but there will also be a new line of blank stamps. What if you can hand-draw the stamps yourself? It'll add a personalized touch when sending mail to families, friends, business partners, and customers.

All of this will reflect USPS's new identity in bringing warmth, community, heritage, authenticity, and serving to America in a way that's never been done before. The United States Postal Service, with its new branding, will be able to move forward wholeheartedly.

Slide through the carousel below to see the full process behind My USPS. Click on the carousel for a fullscreen view.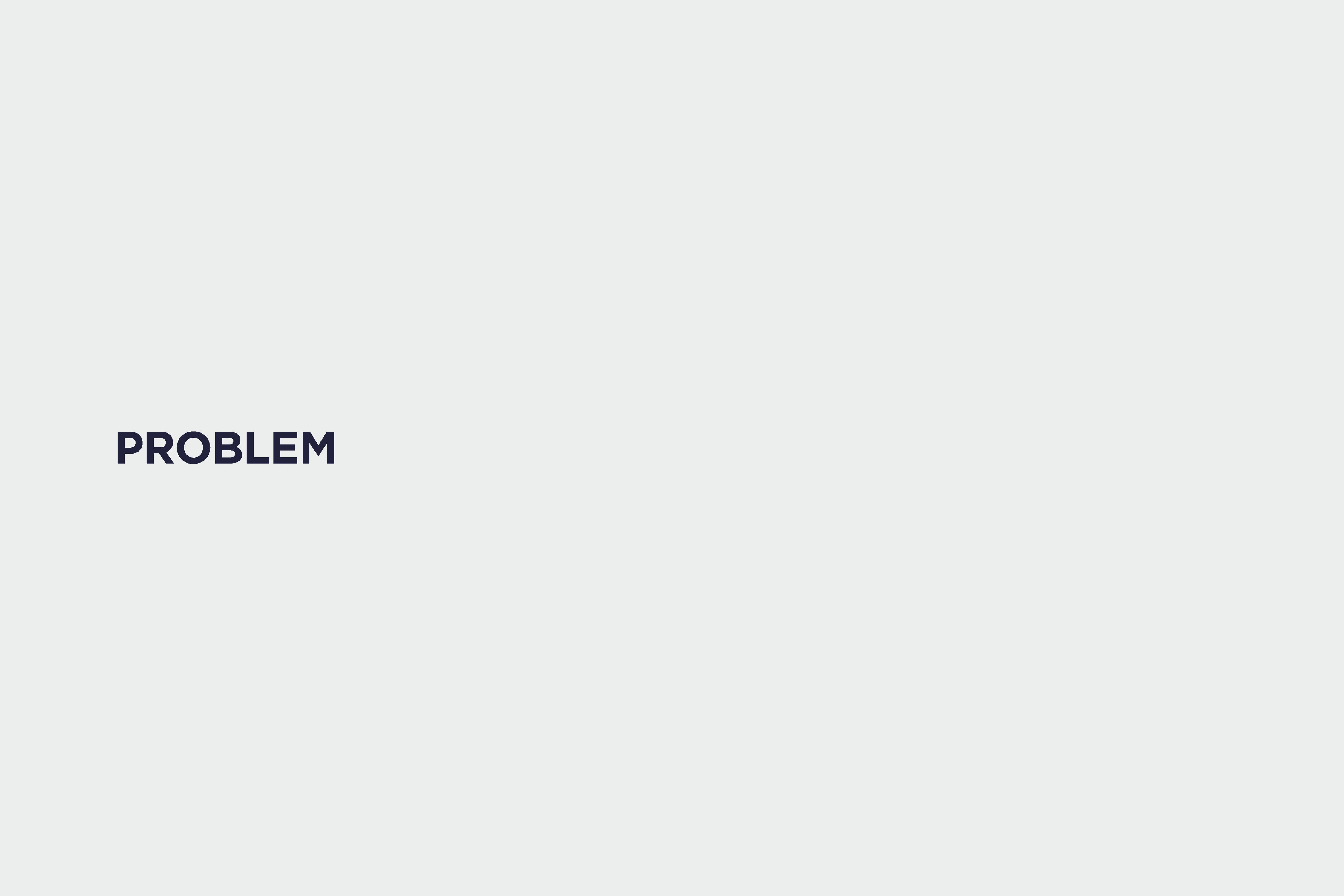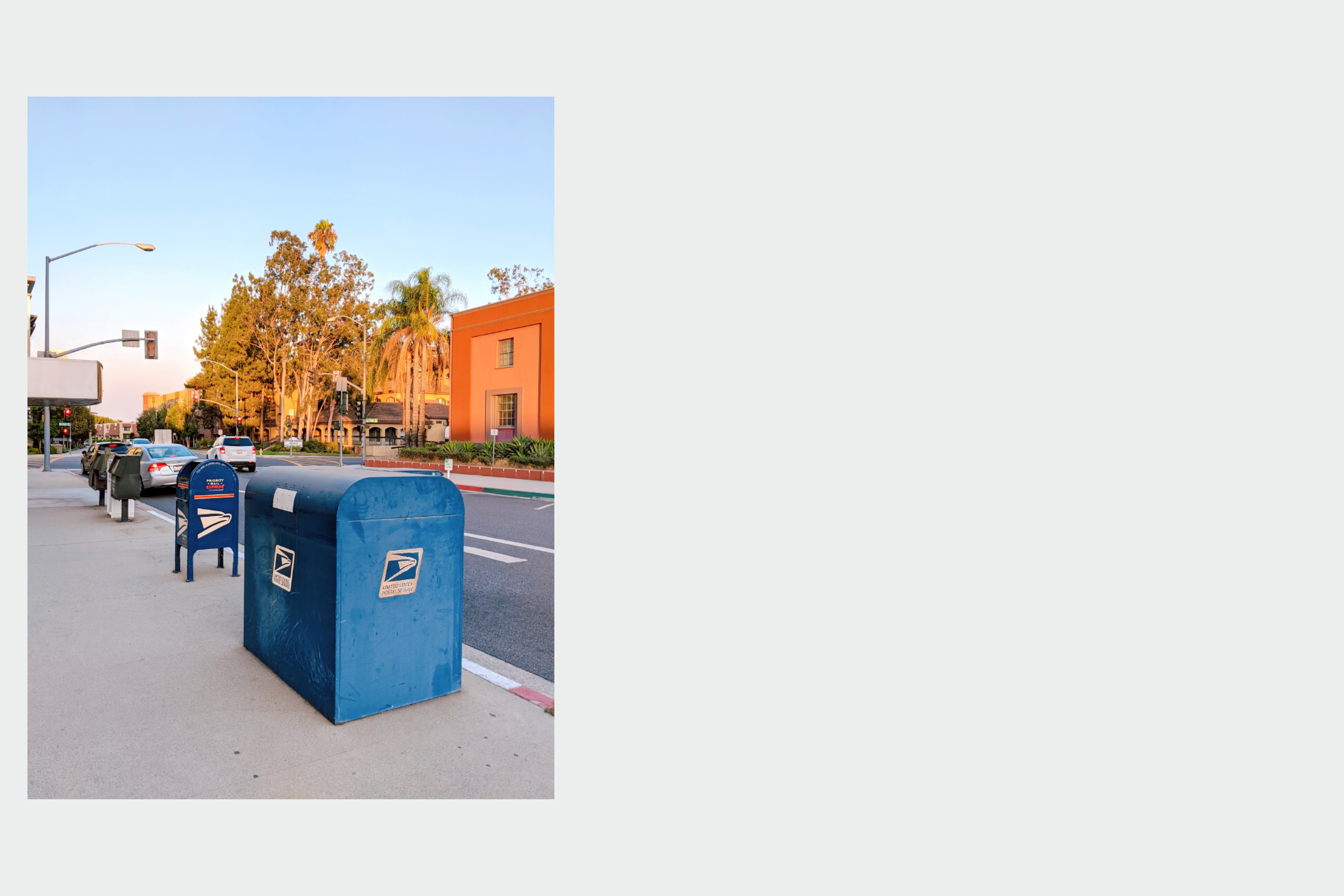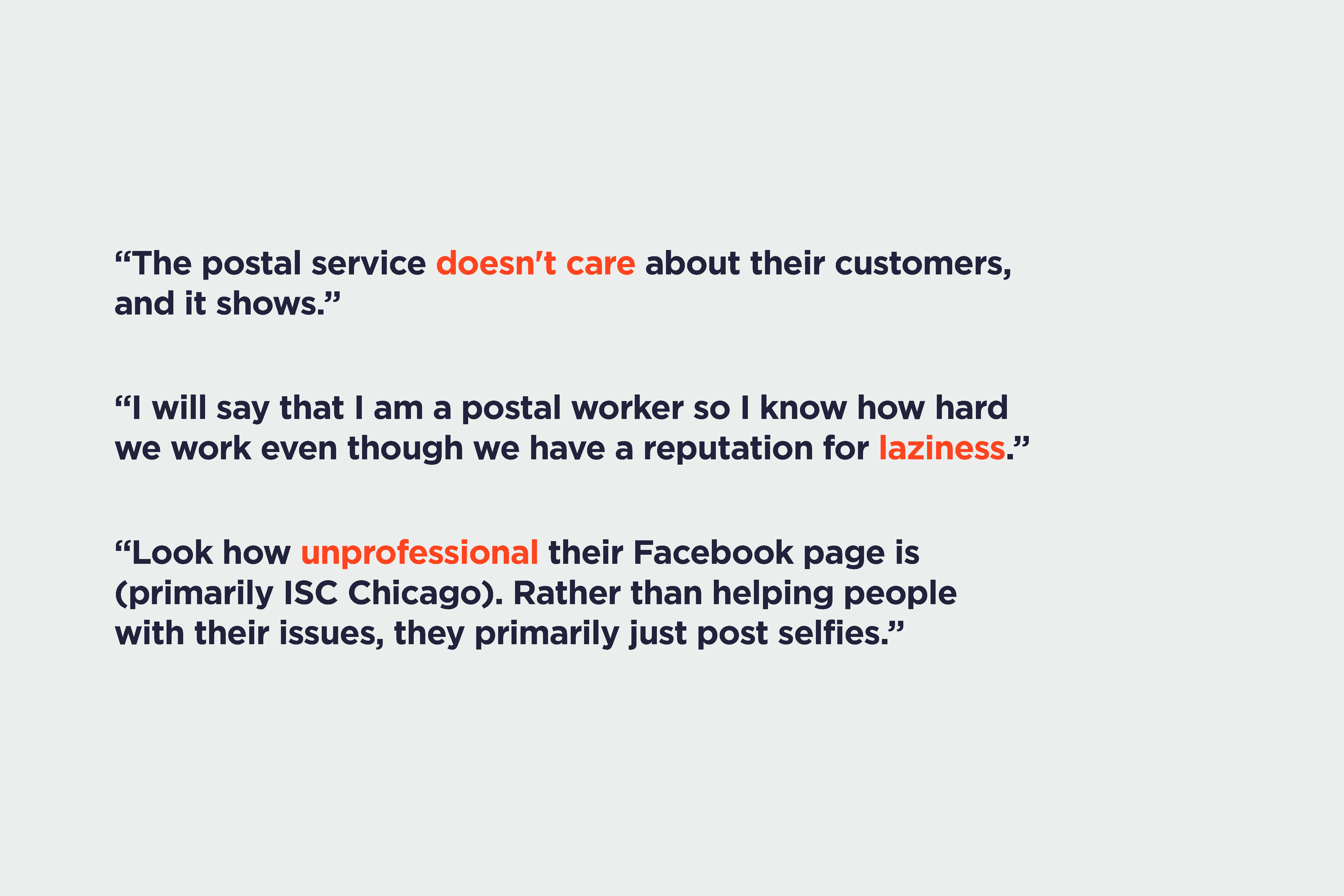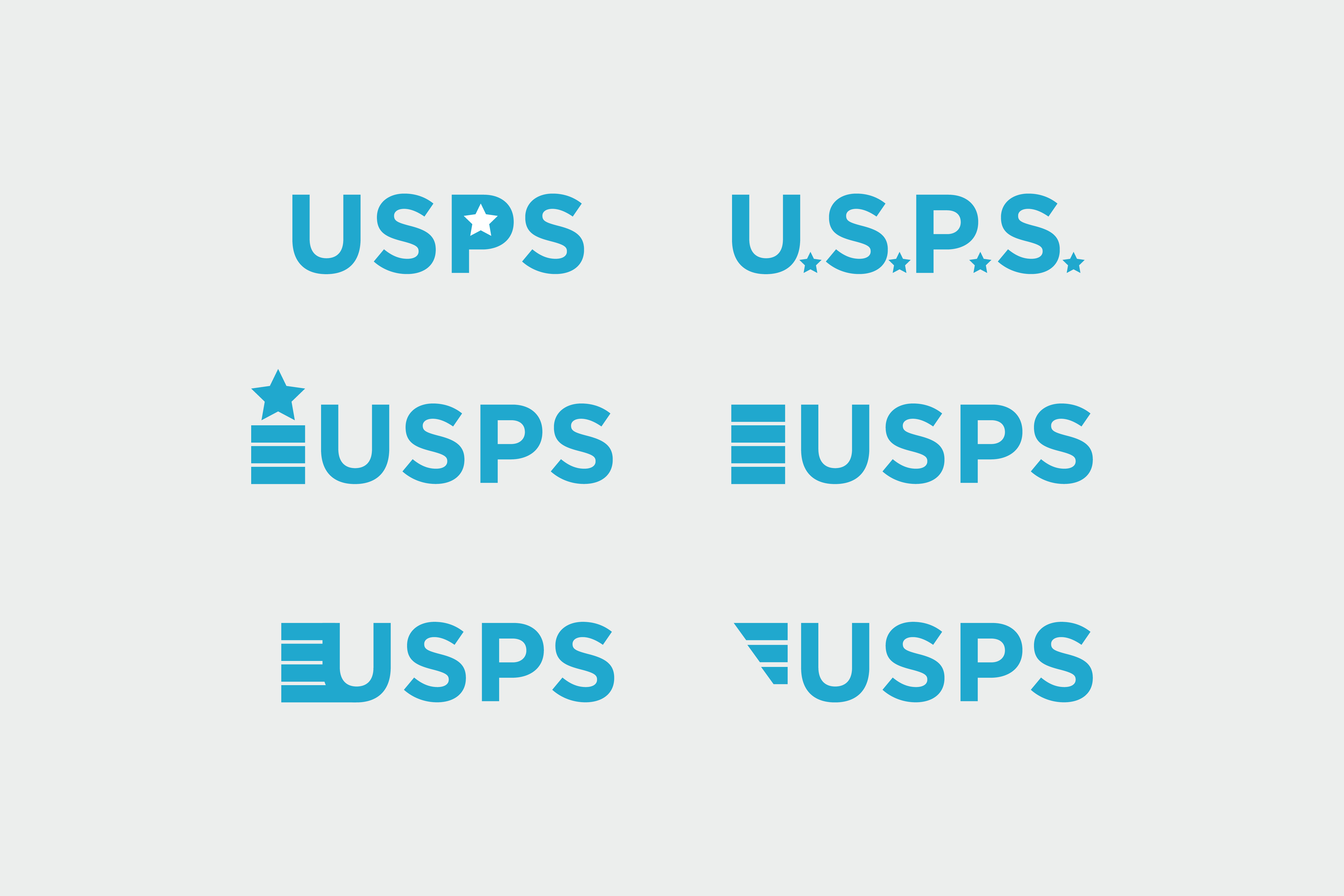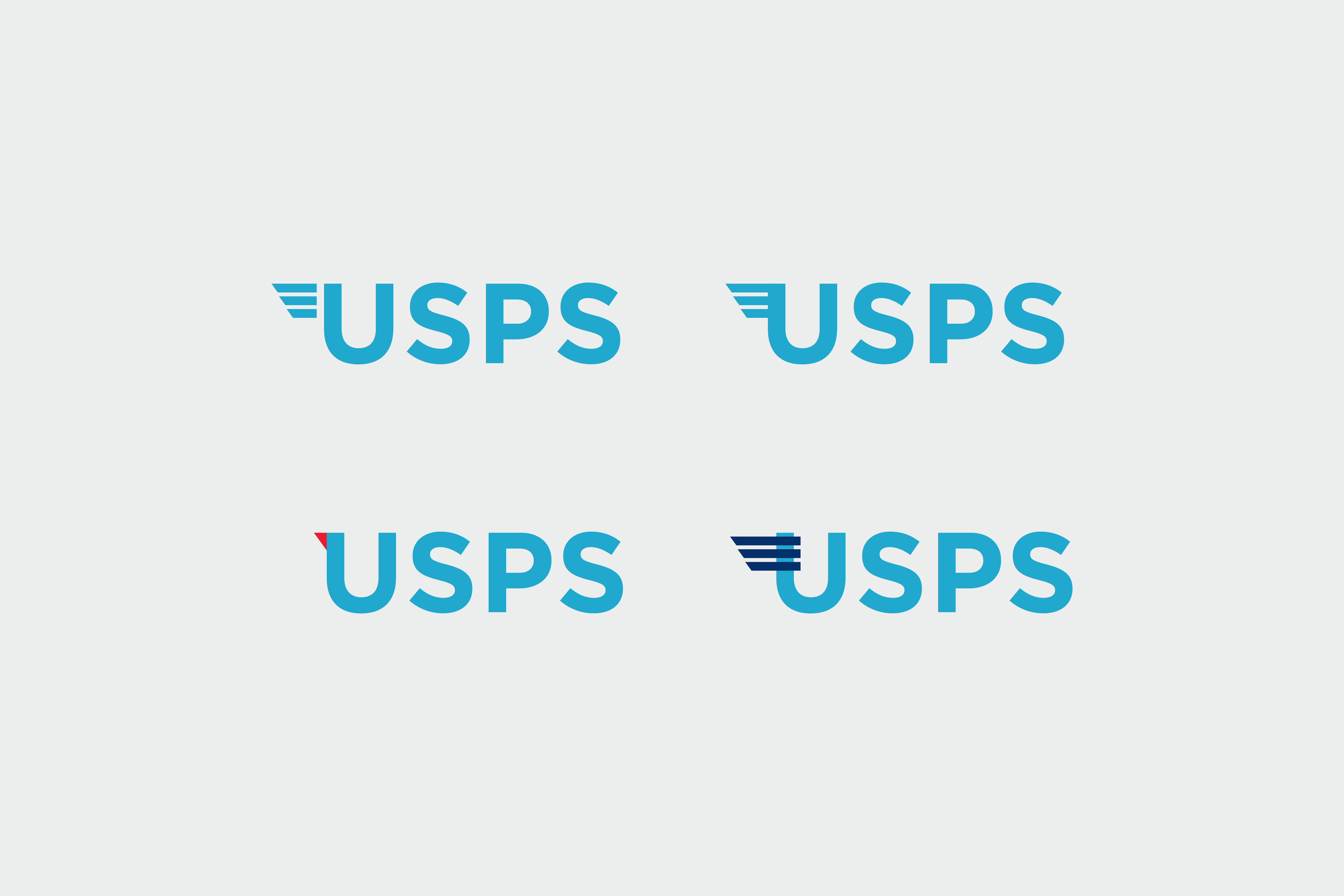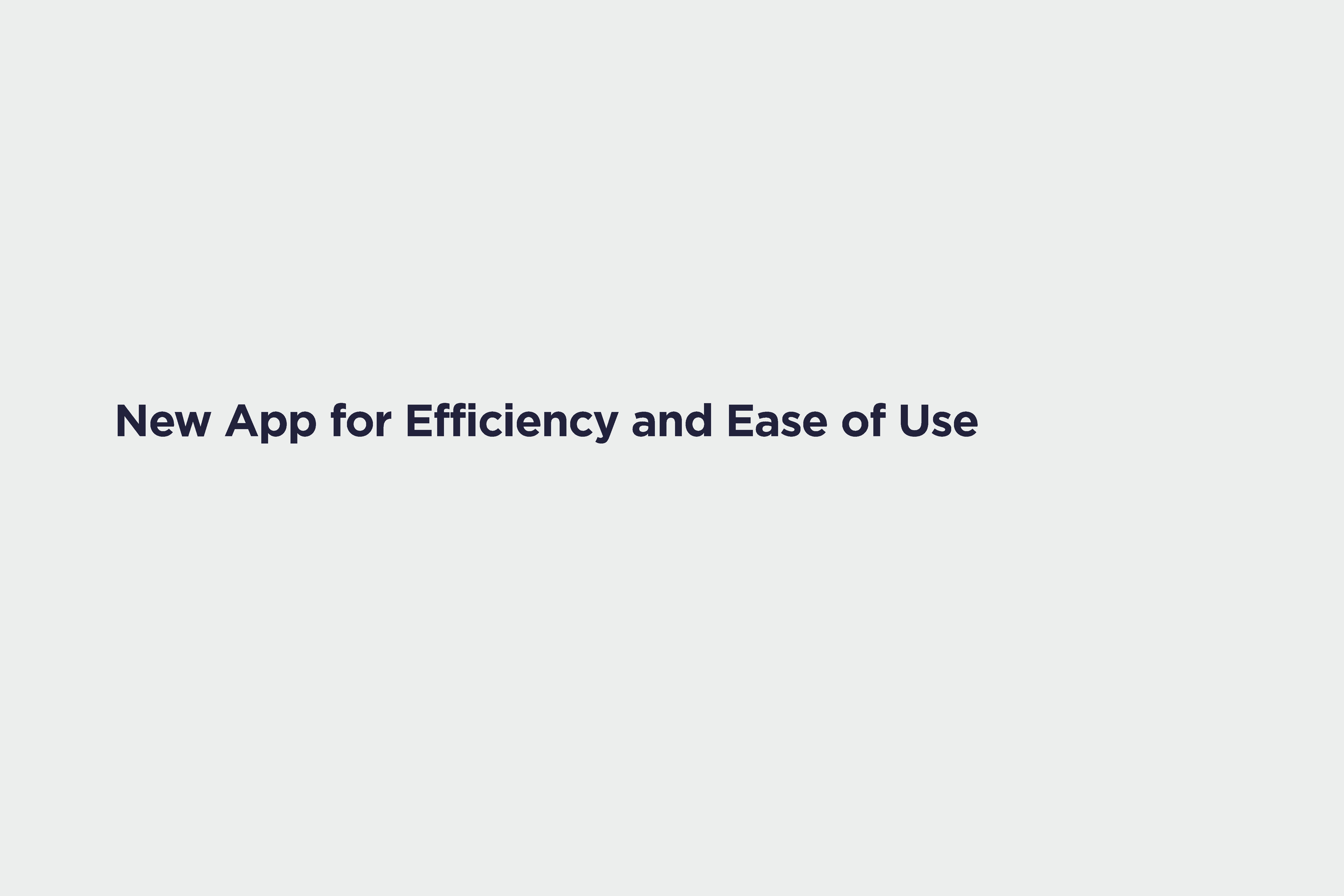 All designs by Christine Bobae Lee
All poster photos shot by Christine Bobae Lee
Video footage from Pexels
---