Impressionist Blooms
Branding
Exhibition Design

---
Elegant but modern. Classical but fresh. Timeless but exquisite.
---
Critics mark flower paintings as superficial unless they address social issues. However, people have adored the stunning Impressionist flowers for decades. The paintings may not be for analysis, but they are meant to be relished while they renew the viewer's spirit.

This hypothetical exhibition, in collaboration with The Metropolitan Museum of Art, celebrates the stigmatized flower paintings of eight Impressionists. The design objective was to balance presenting the artworks in an elegant but modern way to allow viewers to easily take in the beauty of the art pieces.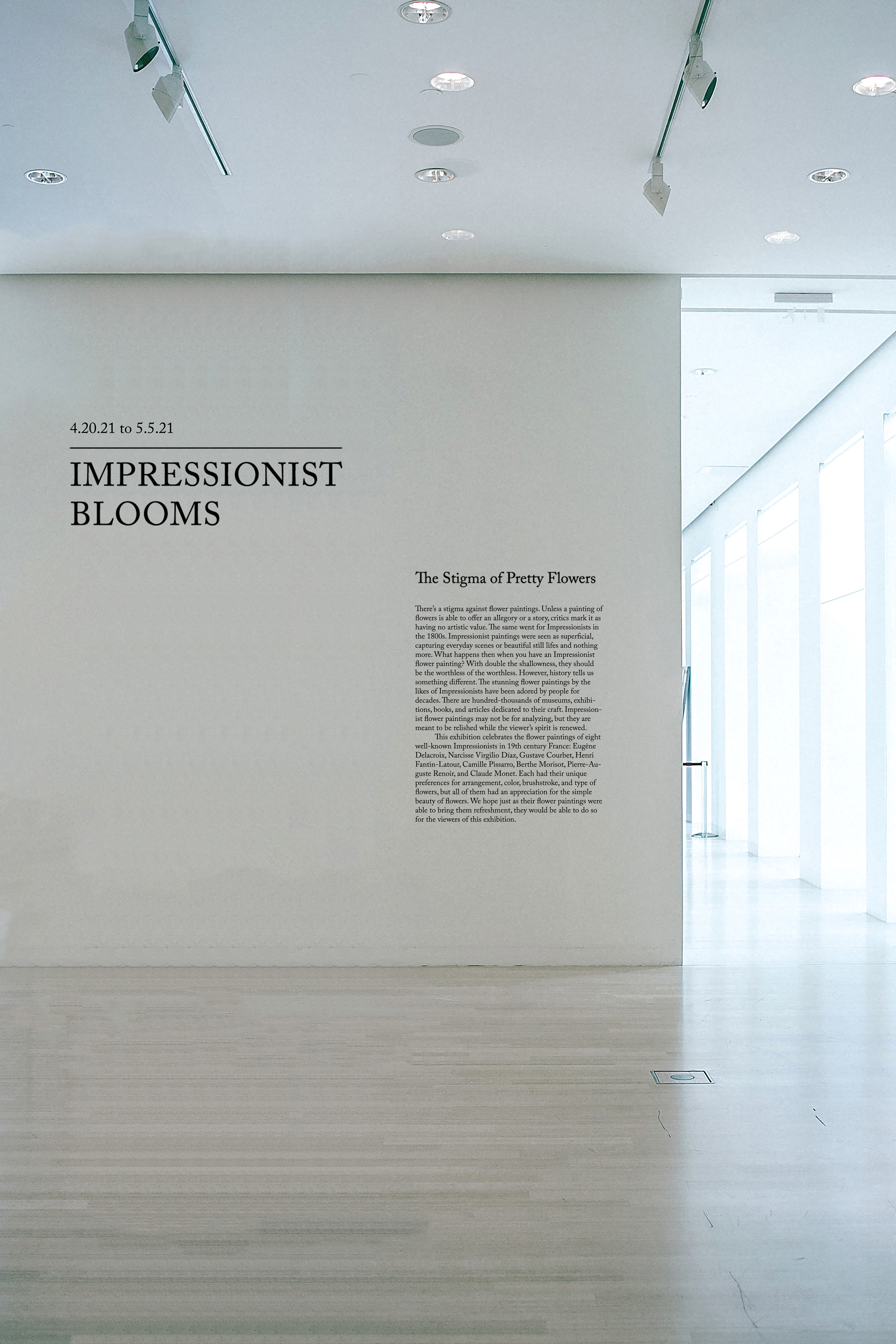 #editorial #environmental #print

To create a substantial feel, the identity system was inspired by 19th-century French frames, the same frames that housed the Impressionist paintings. The following exquisite patterns were all painstakingly crafted through Illustrator.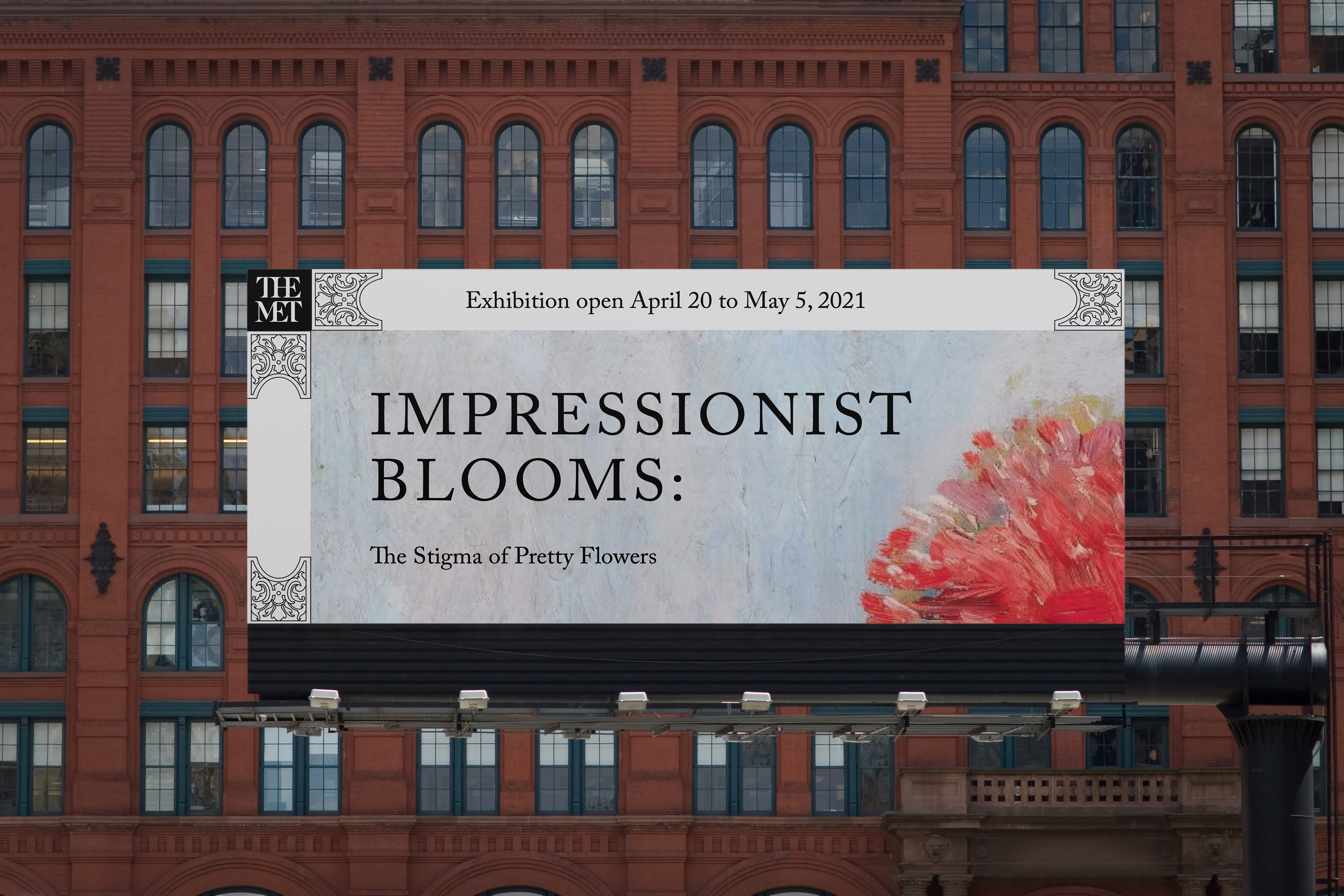 A catalog book was created for the exhibition that contains all artists' information and their paintings. The delicate and keen layout, unlike other books on classical paintings, gives the design freshness and vigor. The typeface is Adobe Caslon Pro, chosen for its timeless look. Every detail was considered including type alignment, grids, and citation formats.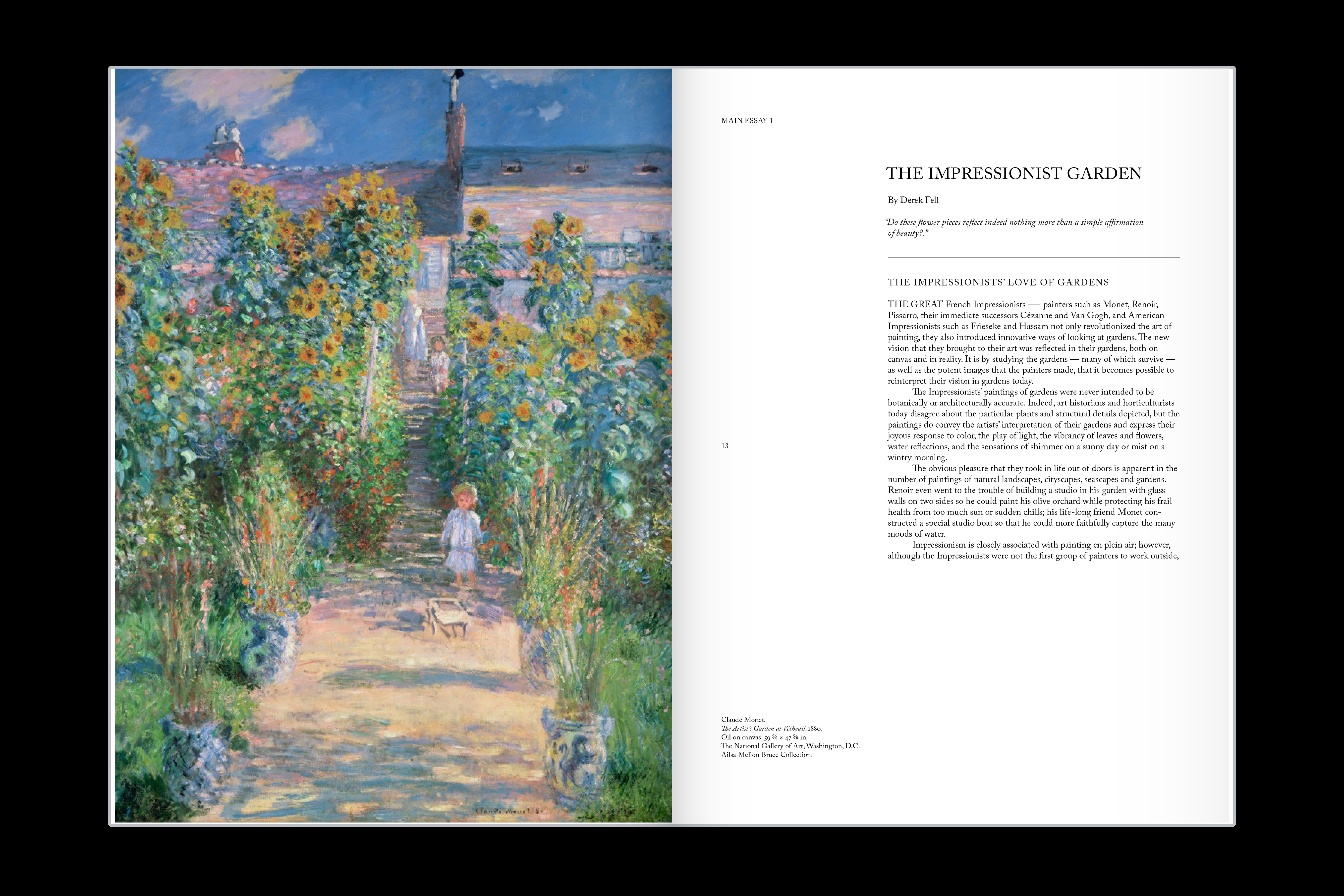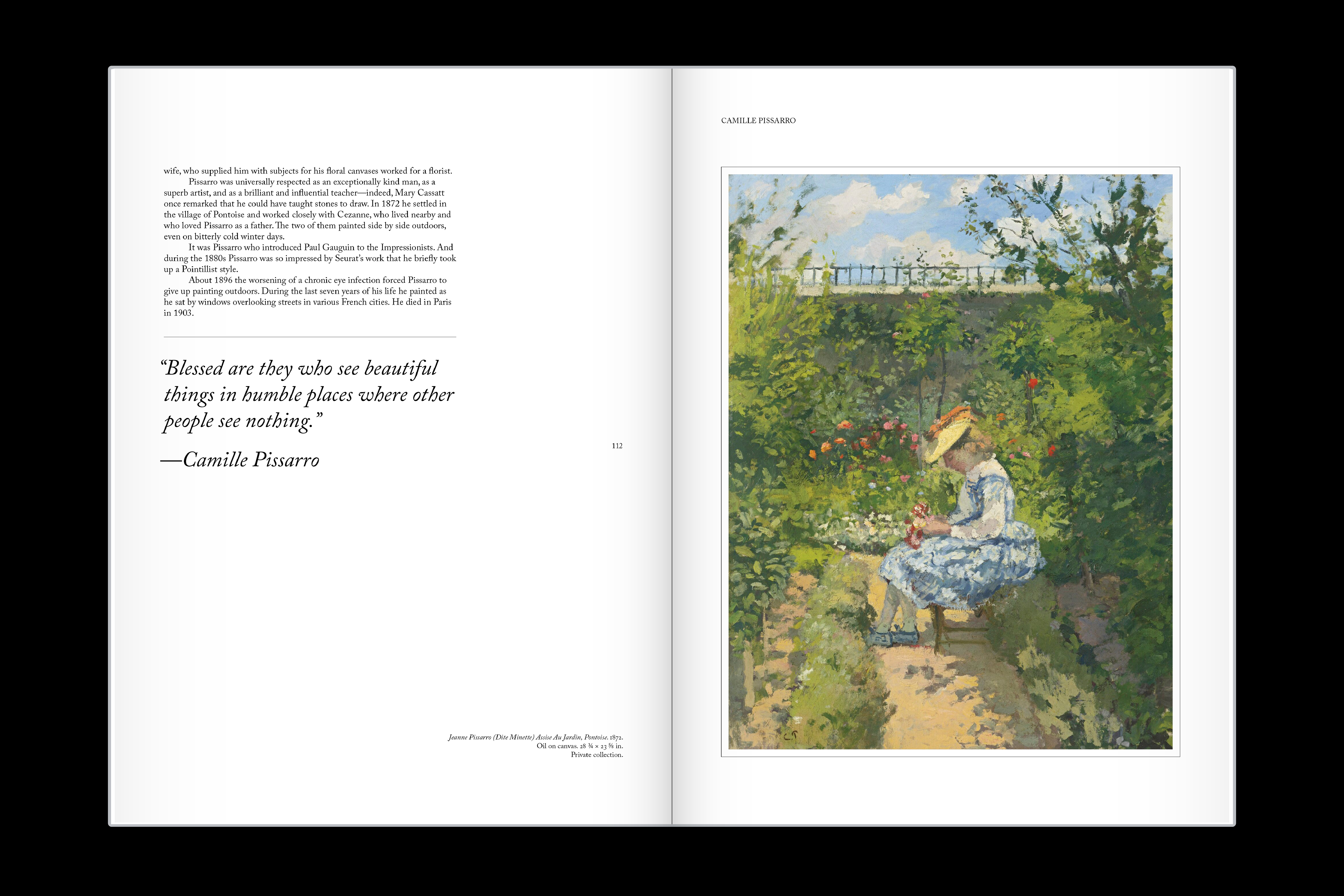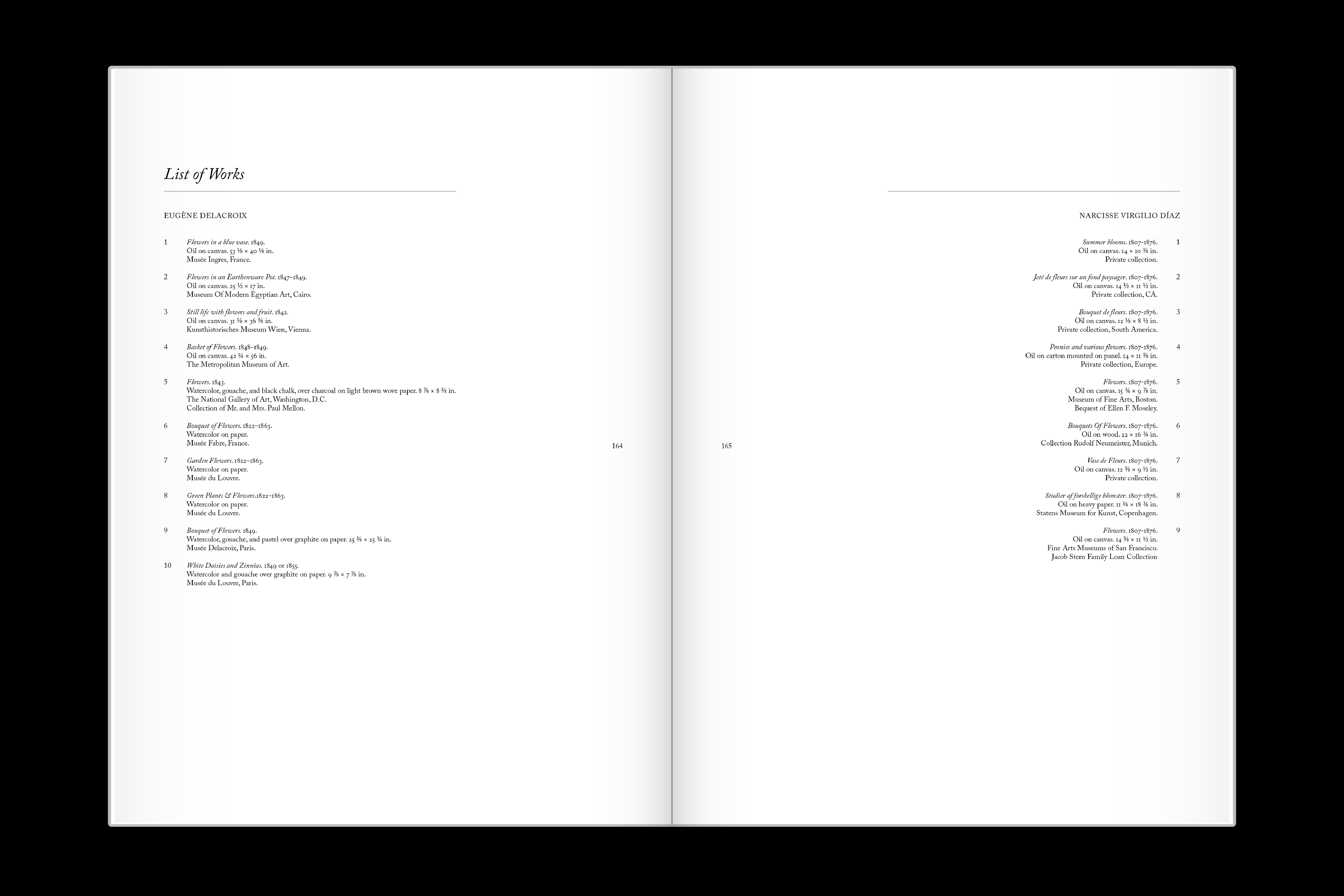 All images were carefully curated in accordance with the theme of the exhibition.

"I am at liberty to paint flowers and call them flowers, without their needing to tell a story."

–Pierre-Auguste Renoir
All designs by Christine Bobae Lee
Images from Artstor Digital Library

---